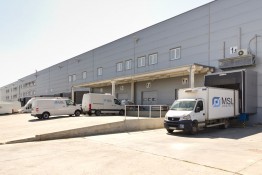 The fleet, consisting of over 20 vans of varying capacities, provides transportation in compliance with strict rules of national GDP. All MSL vans are equipped with air conditioning and temperature monitoring, ensuring the necessary conditions of temperature and humidity control (15-25 degrees Celsius, 2-8 degrees Celsius) during transport.
Delivery viagra after receipt of order is 4 hours for MSL warehouses capital cities and within 48 hours to another location inRomania.
Our goal for the 2012 is to reach a standard of delivery within 24 hours to send orders at any point in Romania.